We partnered with Nike Mexico's Brand Creative team to create the campaign for
"Lucha Libre es Hermosa"
a sportswear collection celebrating Mexico's vibrant wrestling scene.
In a short video directed by Mexican director
Alexis Gómez
, three up and coming wrestlers describe what makes Lucha Libre beautiful for them. The video is complimented by portraits taken by
Stefan Ruiz
, who has a history of documenting Mexico's wrestlers dating back to the early 2000s. Meanwhile, product photography was shot by our trusted partners at 
c129
.
A highlight of the project was a collaboration with
Deportes Martínez
, Mexico's oldest mask makers – who translated Nike's Lucha Libre sneakers into masks. To top things off original lettering and posters were designed by
Todo Bien
.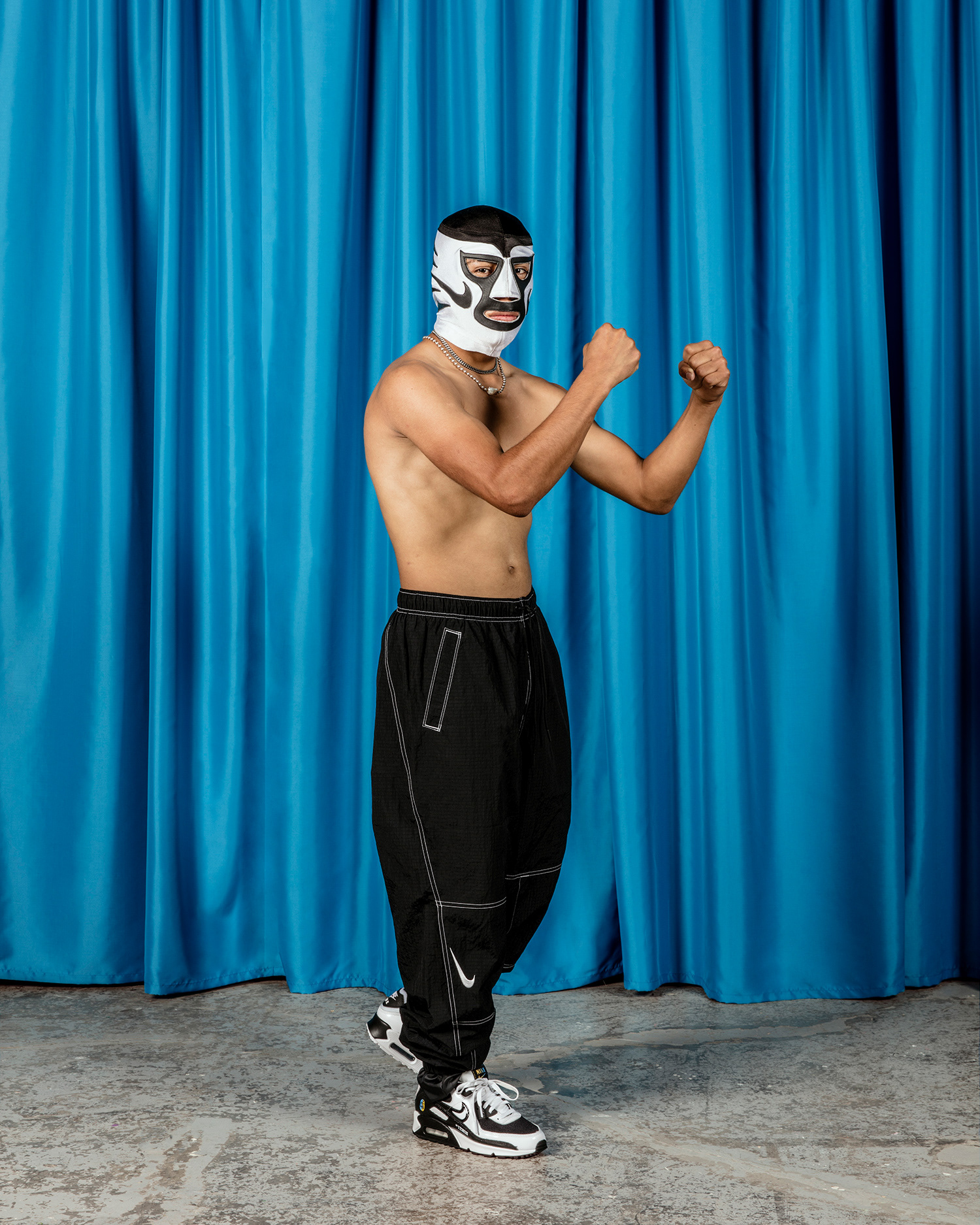 Dariux
is one of Mexico's most promising lucha libre stars, for him it's not only a sport, but an art form. Over the last eight years as a professional wrestler, he has evolved his aggressive and acrobatic style to become "the tough guy of the air".
Outside the ring,
Zuzu Divine
leads a normal and quiet life as a mother and as the manager of the family-run corner shop. But inside the ring, she is fierce, intense and determined to give female wrestlers better opportunities. For her, lucha libre is beautiful because of the happiness it brings people.
Andrea
is an Olympic wrestler with the dream of becoming a lucha libre star. She grew up with many family ties to this world, several of her cousins and uncles are among Mexico's most well-known wrestlers. She loves this sport because of its inclusivity.
Services
Creative Direction
Copywriting
Graphic Design
Casting
Photo + video production
Campaign Production
Footwear and Apparel Design
Nike
Campaign Creative Direction
Nike Mexico Brand Creative + Deduce
Nike Team
Creative Direction: Mica Gallino
Brand Narrative: Martha Martínez
Art Direction and Design: Dalia Pallares
Coordination: Erika Cruz
Deduce Team
Creative Direction, Copywriting: Andy Butler
Production, Coordination: Hugo Vela
Photo Editing, Graphic Design: Fernando Toral
Graphic Design: Brenda Jimenez
Photography
Portrait Photography: Stefan Ruiz
Product photos: C129
Video
Director + Editor: Alexis Gómez
Director of Photography: Alexandra Bas
Sound Design: Javier Umpierrez
Music: "Perro Hambriento" by Carlos Pesina
Luchador Masks
Deportes Martínez
Set design + styling
Set Design: Sebastián Narbona
Hair + Makeup: Gustavo Rene Bortolotti + Keren Murillo
Styling: Daniela Navarrete
Design + Digital
Typography + Poster Design: Todo Bien Estudio
Animation: Uriel Gómez
IG Filters: Ronin 4