We collaborated with
Lance Wyman
to design a custom typeface for the exhibition "ww. The Future is Handmade" which opens on September 16th at
la Galerie du 19M
in Paris.
The show will run until 17 December 2023 and explores
Carla
's work at the forefront of ethical fashion, documenting and preserving the rich textile heritage of her country's indigenous communities.
Our typeface was combined with 19M's in-house identity and photography from Carla's archive. The black and white images were shot by
Ricardo Ramos
and the color images are by
Ib Hasan
.
The core typography and poster designs were then expanded upon by the team at la Galerie du 19M.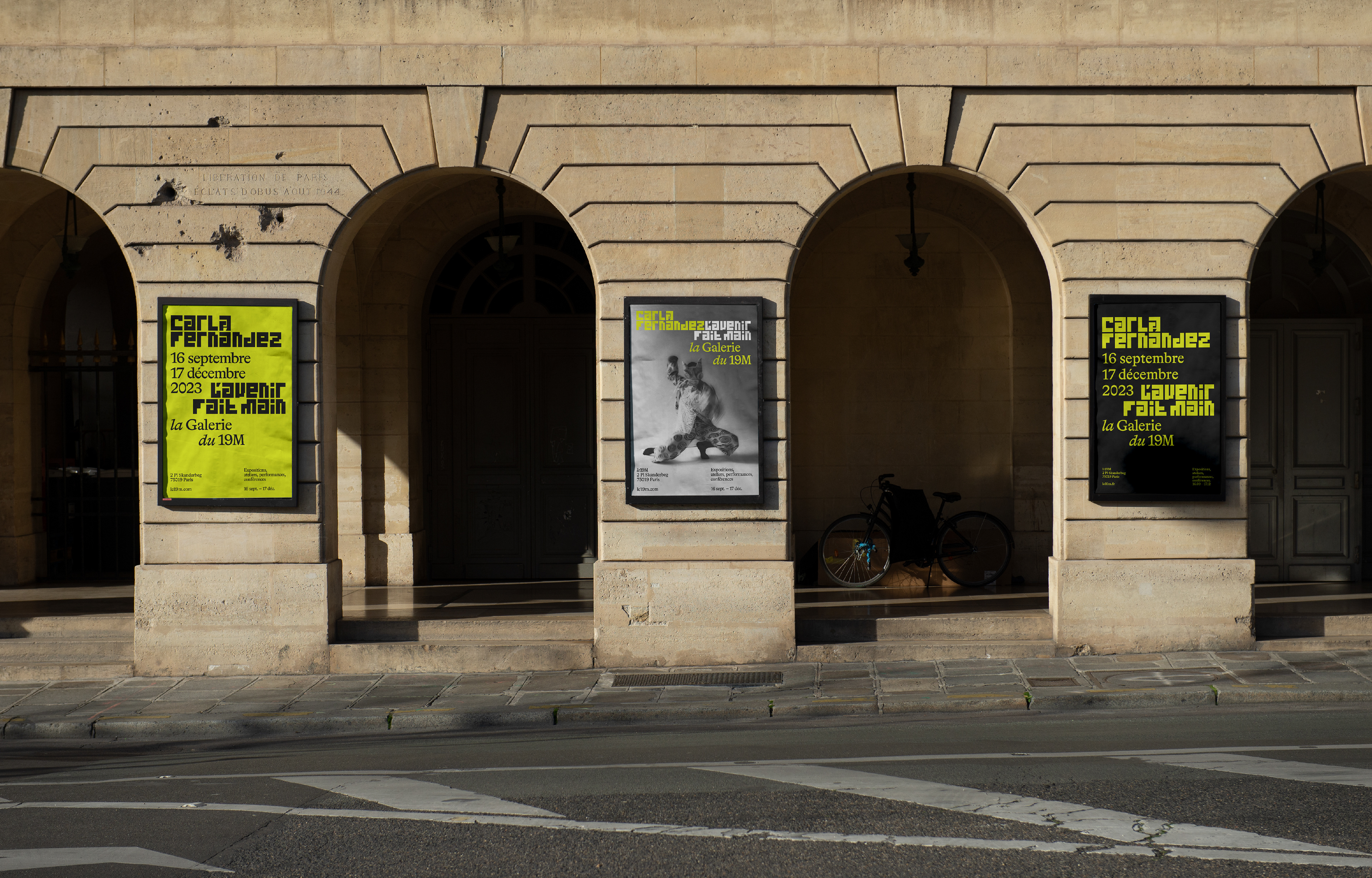 Services
Art Direction
Type Design
Graphic Design
Lance Wyman
Andy Butler
–
Collaborators
–
Designed in collaboration
with Lance Wyman
Client
la Galerie du 19M
Carla Fernández
Photography
Ricardo Ramos
Ib Hasan
(Courtesy of Carla Fernández)